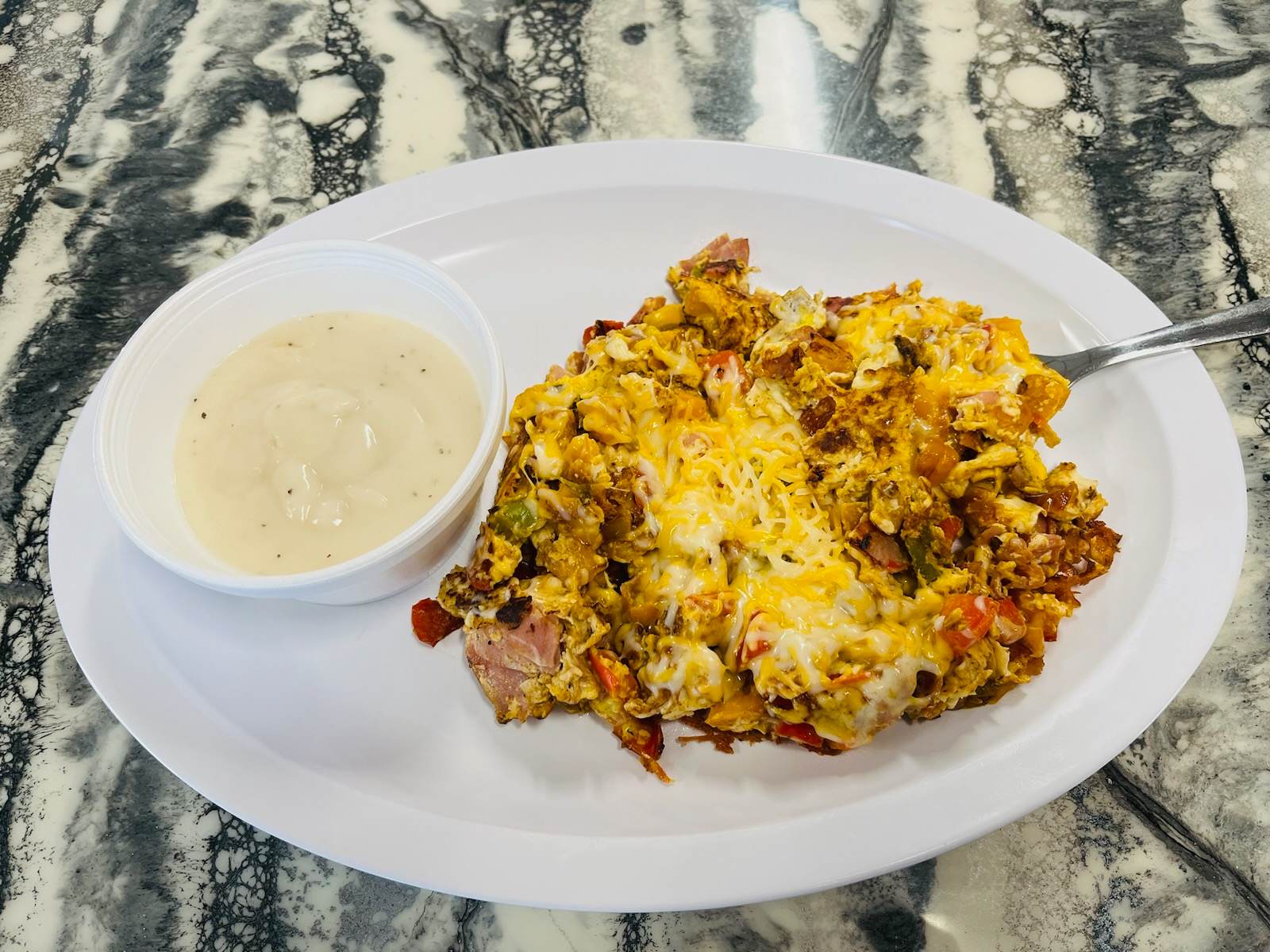 Breakfast Menu
See what's cookin' when the sun comes up! Breakfast served daily plus a weekend buffet keeps our locals coming back for more!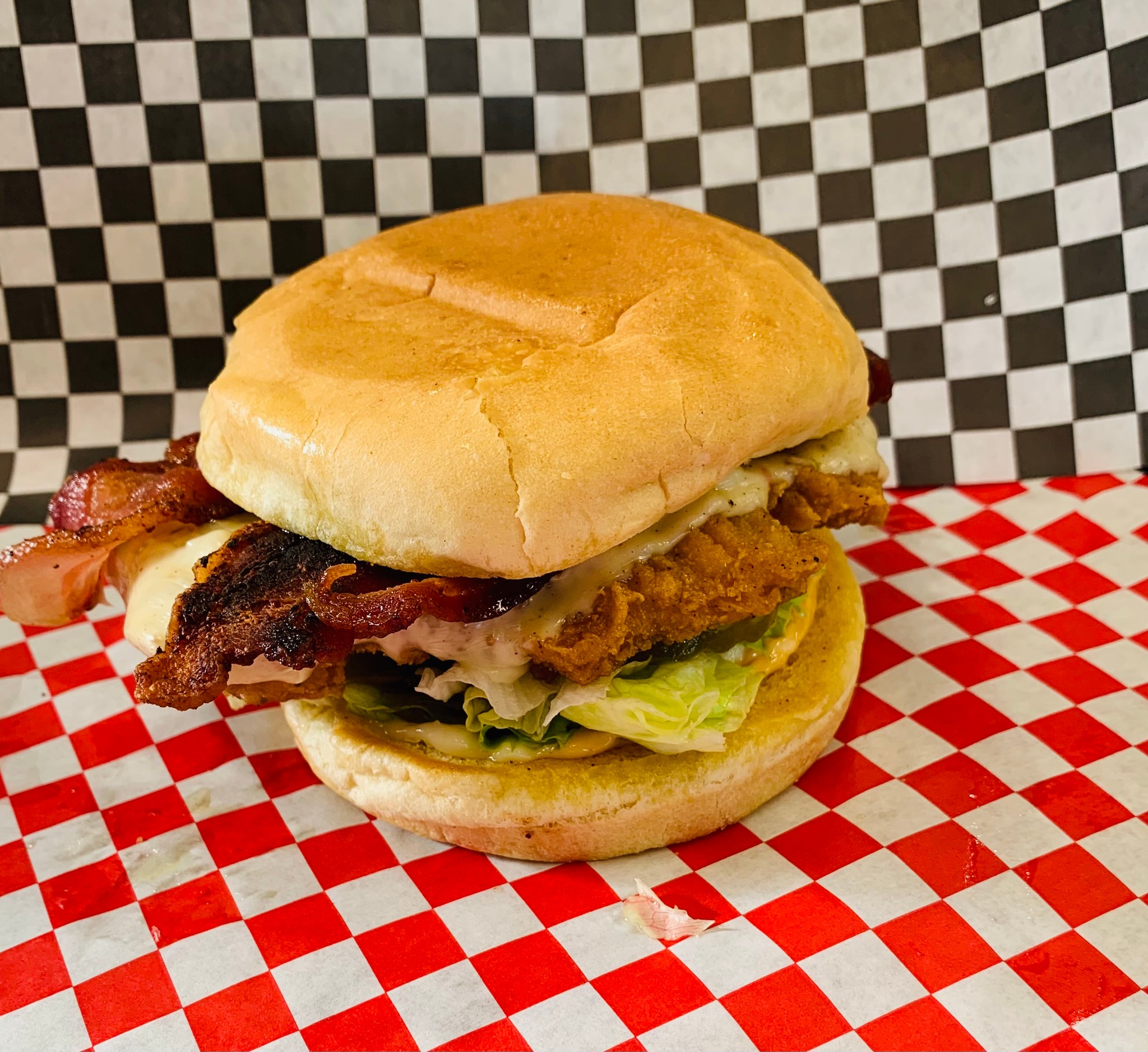 Main Menu
Burgers, sandwiches, salads -- oh my! Check out what's coming from the grill all day / every day!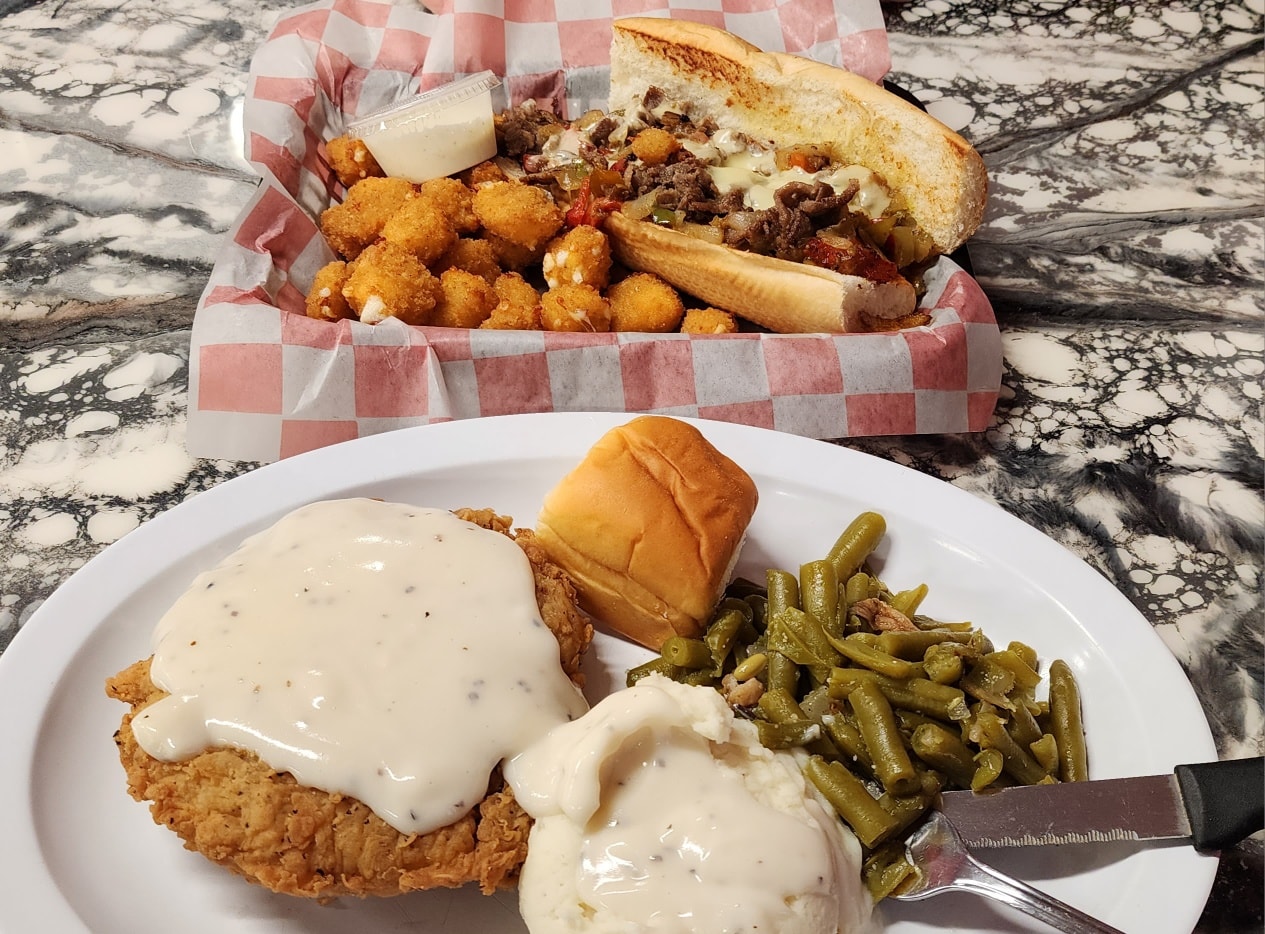 Specials
Home-cooked specialties to look forward to every Monday thru Friday -- check out some of our country faves.